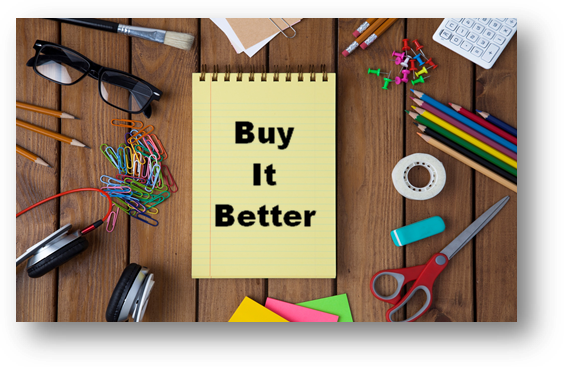 DSSI's September Sharp Sourcing Event – Office Supplies
Pens, copy paper, pencils, envelopes. They are the basics that every office uses regardless of industry or function. So if every business consumes these items, wouldn't an effective procurement strategy for this category be to aggregate your organization's spend with that of other companies?
Of Course it would!
DSSI's Sharp Sourcing events are aggregated bids for high use categories that allow new clients to take advantage of a group purchasing environment based on the spend of our current clients like Johnson Controls, Energizer, Yanfeng, Doosan and more. In September, DSSI is concentrating on office supplies.
DSSI uses some of the same suppliers your company is likely buying from today. That means that all those standard items that make up the core of your spend are probably already in our catalog. But don't worry, if there's that one special pen that the boss absolutely must have, DSSI can help you buy it better too!
Don't assume that buying from a big box store is the most cost effective, or even the easiest, office supply procurement strategy. DSSI's Sharp Sourcing events provide vital benchmarking data and an opportunity to gain access to an average cost savings of 15% specifically on office supplies. Visit our Sharp Sourcing page to learn more about what's involved, or contact us directly to discuss your indirect procurement priorities.